Smith Lake, Alabama Waterproof Map (Carto-Craft)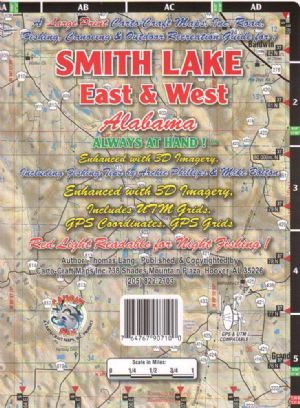 $9.99
In Stock:
Free shipping via U.S. Postal Service!
Vendor: Carto-Craft Item#: CAR1.9071
Description
This map is great for fishing and navigating the lake on water or by road; With a regional map; Enhanced with 3D imagery; Includes portions of Cullman, Walker and Winston Counties. Includes Fishing Tips by Archie Phillips and Mike Bolton.