Logan Martin Lake, Alabama Waterproof Map (Fishing Hot Spots)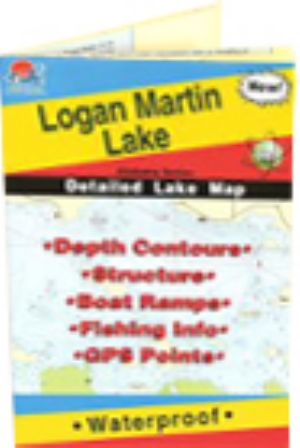 $12.95
In Stock:
Free shipping via U.S. Postal Service!
Vendor: Fishing Hot Spots Item#: L338
Description
Logan Martin Lake is an impoundment of the Coosa River created by the construction of the Logan Martin Dam. Spotted bass growth is excellent and the population is expected to remain strong and above the state average.