Okoboji Lakes, Iowa (East/West) Waterproof Map (Fishing Hot Spots)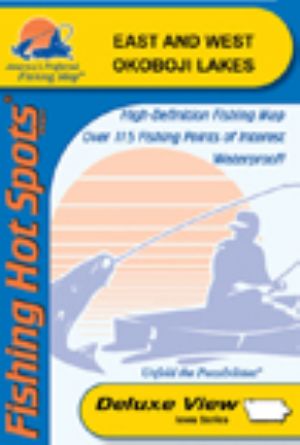 $11.95
In Stock:
Free shipping via U.S. Postal Service!
Vendor: Fishing Hot Spots Item#: M261
Description
Smallmouth, largemouth, walleye and pike all available! Known for trophies, including state records. These are the instantly recognizable "blue maps" the made Fishing Hot Spots a household name with anglers nationwide. These maps profile many of the larger bodies of water in a number of states and offer many of the features of the "L" maps. The major difference is limited GPS information. All fishing areas are shaded and numbered, leading you to the detailed reports on the map. Size - 24 x 36.